Aroma Spa
Gift's signature Aroma Spa menu involves a head/scalp massage, using high quality essential oils that are rare to find in the market today. The treatment will address your individual issues and concerns due to stresses caused by daily life.

Our highly trained and qualified staff will instantly transport you to another realm aiming to ignite a sense of balance and serenity.

We use only the best products in the market in our salon. For the Aroma Spa menu, we use an exquisite product line called Oggi Otto made in Japan. Only 1% of all beauty salons in Japan are allowed to use the Oggi Otto products, and our salon is proudly one of them.

The Aroma Spa menu is ideal to treat conditions such as swelling of body parts, blood circulation, insomnia, fatigue, strained eyes, headache.

Total 60min / ¥9000+TAX (Massage 35min/Including blow dry. )

Oil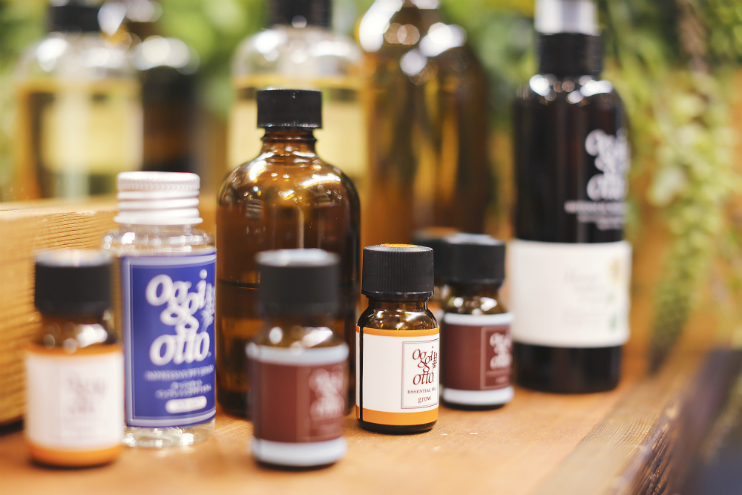 ◎oggi otto Luce
Essential oils produced by Oggi Otto Luce consists of 100 % pure and natural ingredients such as flowers, fruit skin, tree bark, leaves and plant seeds. Quality of Oggi Otto Luce's products are different from what are typically found in the market.
Essential oils are not only popular for the amazing scents, but they also claimed to offer many health benefits.
In our salon, we provide 8 types of essential oils which can be customized for each client's needs.
Treatment Procedure
1
Counselling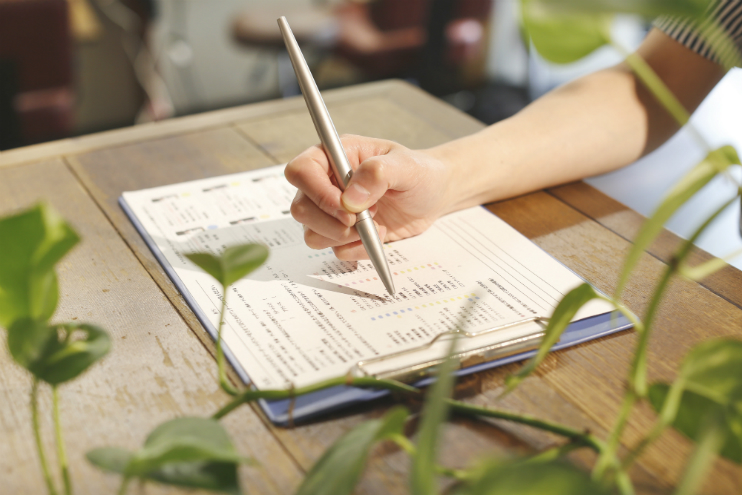 Condition of your scalp changes as well as your skin and hair.
During our counselling session, our qualified staff will gather your detailed information through interview, in order to select the best types of essential oils and custom make a treatment of the day.
2
Cleansing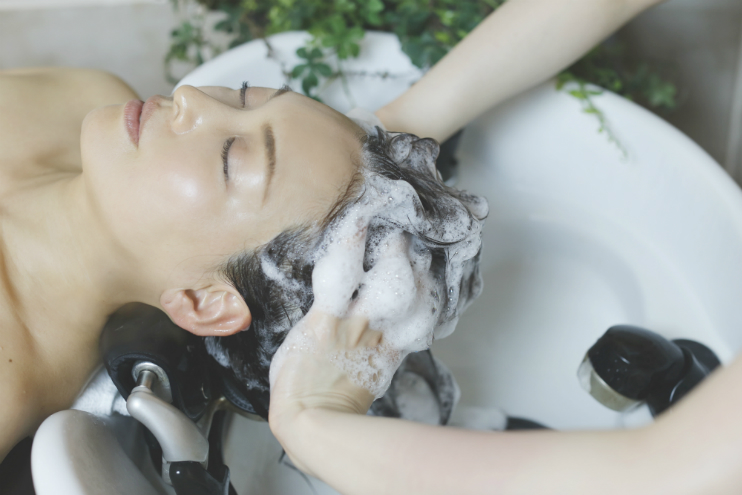 Did you know that there are 800 sebaceous gland in every ㎠ of your scalp? This can be the cause of greasy scalp, and it is not easy to keep your scalp clean using only shampoo.

During our treatment, the first important step is to cleans scalp thoroughly using high quality pure essential oils.
3
Carbonated Spring
Washing the scalp with the carbonated spring water will tighten the scalp as it opens blood vessel in order to promote a better blood flow in the body.

Our salon uses a high concentrated carbonated spring which is in low acidic level as human skin.
4
Steaming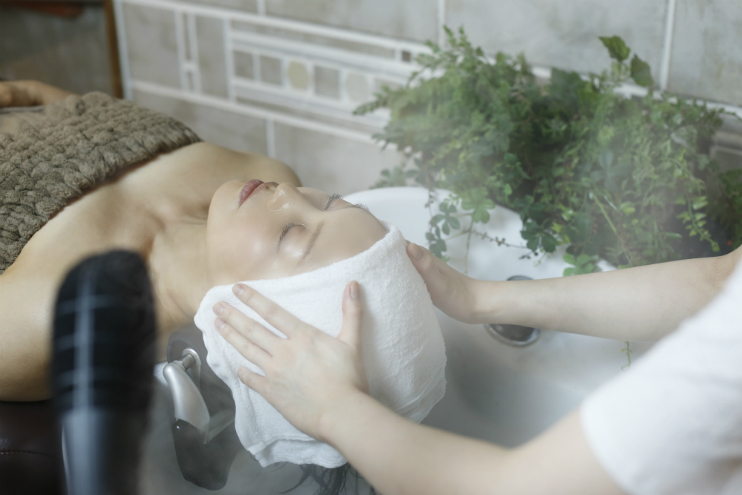 The next step in the treatment is to hydrate your scalp using a special steaming machine which produces tiny water particles at a nano-level. This important process will enhance the effectiveness of the treatment.

The steam will penetrate inside the cells and hydrate dried and damaged scalp.
5
Creamy Wash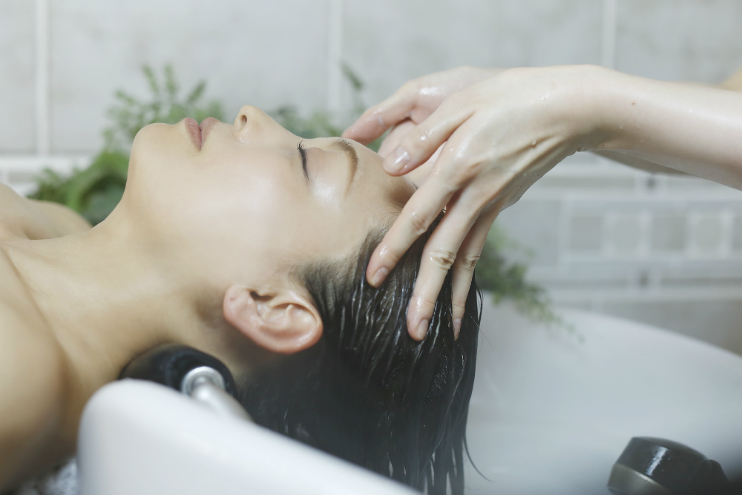 The next step is to wash the scalp with a creamy foam mixed with a customized essential oil tailored to each client.
The wash also includes a sought after beauty ingredient called "fulleren". Fulleren is believed to provides antioxidative effect to the skin.
6
Head Massage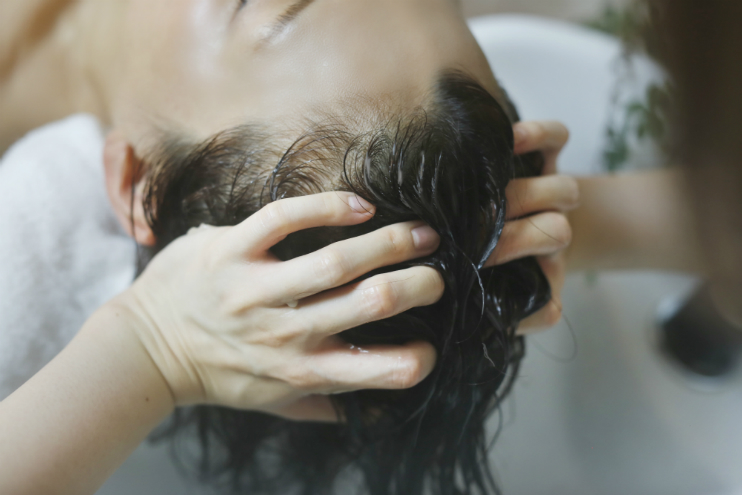 The client will fully relax and rejuvenate from a head massage performed by our skilled staff, improving blood circulation and lymph gland.

This massage method is believed to have the same effect as receiving a fully body massage, feeling the tense muscle to relax.
7
Special Treatment to Hair and Sculp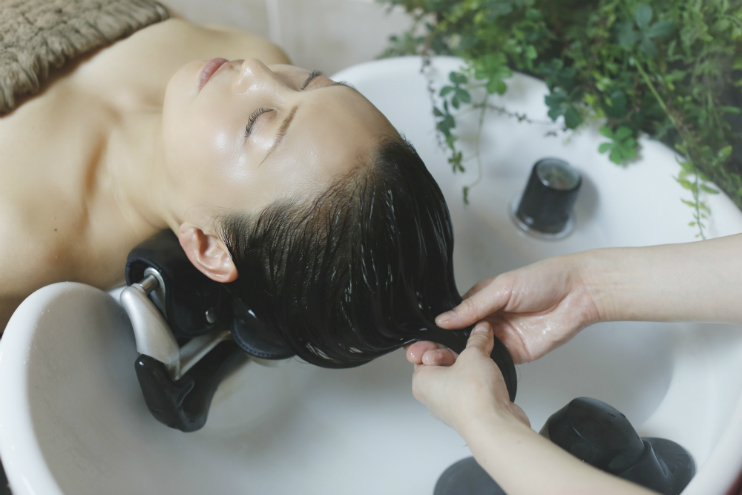 The last step in the procedure is to treat the hair and sculp with a special serum.
The serum will improve blood circulation and boost skin turnover, penetrating deeper part of the sculp at the same time. This will result in revitalizing and improving the look and feel the hair.